2021 GO | Trifecta Conference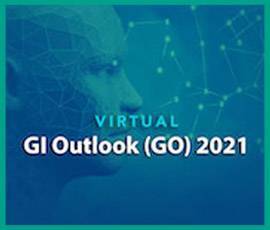 Eric Major and Bill Bolding exhibited at  the 2021 GO| Trifecta, which took plce virtually November 18-21.  Provident was also a keynote sponsor for this event.
GI Outlook (GO) 2021 will cover a variety of topics to help gastroenterologists and their practice teams reexamine current GI Practice models in a post-COVID world and examine the impact of COVID on the GI practice as a catalyst and propellant for the sweeping practice delivery model changes to ensure each practice is ready.
The ASGE Trifecta GI Practice Management Conference is conducted each year in November as it is the ideal time to reflect upon the year ending and gather lessons learned while looking to achieving further success in the coming year. Each course of the Trifecta is carefully curated to impart the latest knowledge and tools to assess your practice operations and the quality and safety of your endoscopy unit as well as prepare practices with a thorough understanding of updates to reimbursement and coding guidance to drive improved revenue collection rates.
To learn more, visit the event website.