$51B of PE capital invested in healthcare in Q4 of 2021: 4 details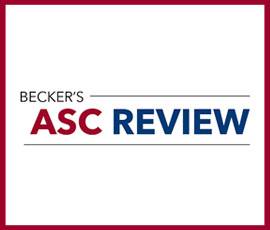 Private equity deals in healthcare were up 31 percent in the fourth quarter of 2021, according to Provident Healthcare Partners.
Four details:
1. There were 186 add-on acquisitions, 89 platforms created and 26 secondary buyouts in the fourth quarter of 2021.
2. The fourth quarter saw $51 billion in capital invested in healthcare organizations.
3. Deal volume was the highest in home health and hospice services with 43 deals, followed by the dental industry, where there were 37. There were 27 behavioral health deals and 25 ophthalmology deals.
4. There were more than 85 private equity exits in the fourth quarter, including Revelstoke Capital's $600 million exit of CVP Partners.
Access the article here: $51B of PE capital invested in healthcare in Q4 of 2021: 4 details
About Becker's ASC Review
Becker's ASC Review features general business, legal and clinical guidance on topics relevant to outpatient surgery including joint-ventures, development and expansion, and regulatory and compliance issues; as well as analysis and insight for specialties including bariatrics, orthopedics and spine, gastroenterology, neurosurgery, ophthalmology, ENT and anesthesiology. Each of the nine annual issues of the publication reaches a qualified audience of more than 25,000 key ASC leaders, including surgeons, medical directors, directors of surgery and ASC administrators. Further, every ASC in the nation receives Becker's ASC Review. Visit Becker's ASC Review at https://www.beckersasc.com/. External Link. Opens in new window..