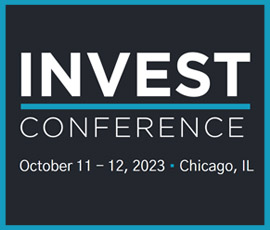 Craig Sager and Dan O'Brien are attending the BHB invest conference taking place October 11-12 in Chicago. Craig will be a panelist on "Inpatient, Residential Addiction Treatment Trends and Investment Outlook."
Craig and Dan would love to hear from you if you will be at the conference or in the area.
Visit the event website to register or to learn more.