BioScrip, Option Care Will Join Forces Within Infusion Market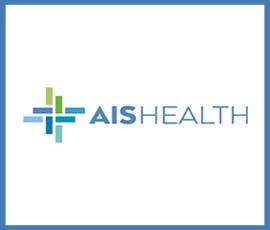 Provident's Michael Patton was quoted in a recent article from Radar on Specialty Pharmacy.
BioScrip, Option Care Will Join Forces Within Infusion Market
Two of the country's largest independent infusion services providers recently unveiled that they have entered into a merger agreement. After coming together, BioScrip, Inc. and Option Care Enterprises, Inc. would be the No. 2 home/alternate site infusion provider in the United States, boosting their ability to get both manufacturer and payer contracts.
Under the terms of the deal, publicly traded BioScrip would issue new shares to Madison Dearborn Partners, LLC and Walgreens Boots Alliance, Inc., which are the Option Care shareholders, giving them 80% of BioScrip's stock, with current BioScrip shareholders holding the remaining 20%. The new company would be publicly traded. The firms say they expect the deal to be finalized by the end of the year.
According to the companies, BioScrip had 2018 revenue of $709 million, while Option Care reported $1.9 billion in revenue. BioScrip brings about 2,100 employees and 1,100 clinicians to the deal, and Option Care brings about 4,500 employees and 1,800 clinicians.
Option Care CEO John Rademacher would be CEO of the new company, and Mike Shapiro, its chief financial officer, would be CFO. BioScrip President and CEO Dan Greenleaf would serve as a special advisor to the board.
BioScrip would add 53 full-service pharmacies and 66 ambulatory infusion suites to Option Care's 76 full-service pharmacies and 90 ambulatory infusion suites. The combined company would cover 96% of the U.S. population, have facilities in 46 states and be able to dispense and serve patients across the entire country.
During a March 15 conference call to unveil BioScrip's fourth-quarter and full year 2018 earnings results (see p. 12), as well as the transaction, Rademacher noted that Option Care has "over 750 payer relationships, including contracts with all 10 of the top 10 national payers, and we are a contracted provider of Medicare and Medicaid in all 50 states." He said he expects three-quarters of the new company's clients to be commercial payers.
The deal is "consistent with the largest players getting larger" theme that has been ongoing, says Pat Clifford, managing director at The Braff Group. "It's not a big surprise, but you never really know who is speaking with whom." The arrangement makes sense for both companies because "you just need scale to compete," maintains Clifford, who notes that the new company would be the No. 2 home/alternate site infusion provider in the country behind only Coram CVS Specialty Infusion Services.
'Scale Is Critical to Succeed'
"Scale is critical to succeed in home infusion/alternate site services," agrees Bill Sullivan, principal consultant for Specialty Pharmacy Solutions LLC. "Opportunity to build scale…is important for payer access and better cost-of-goods pricing through wholesalers and in some cases direct with manufacturers."
"From the pharma side, I'm not going to say it's easy from a distribution standpoint, but with limited-distribution drugs…and an entity that covers 96% of the U.S. population, it's easy for a company to pick a partner like this," says Clifford.
Deal Would Be Beneficial to Both Firms
In addition, maintains Michael Patton, managing director at Provident Healthcare Partners, LLC, "the data that these entities will gather together will serve them well when they negotiate value-based contracts down the road….This is certainly the combination of two best-in-class organizations, who will give each other access to new payers, therapies and geographies."
According to a press release on the deal, home and alternate site infusion accounts for about 12% of the $100 billion U.S. infusion market and is projected to grow 5% to 7% per year.
"Considering that the home/site infusion industry has been growing at two to three times the rate of U.S. GDP [i.e., gross domestic product], we think it is no surprise that a national player would emerge eventually," remarks Bill Bolding, an analyst at Provident. "We can draw some parallels to the specialty pharmacy space, which is slightly more mature in terms of consolidation. We observed horizontal integration by means of M&A, joint-ventures, and other strategic partnerships led to the creation of national industry leaders back in the mid-2000s. While the infusion space isn't quite as fragmented as other areas within health care services, it has lacked a national player with the scale to control a significant portion of the market up to this point."
Benefits of the deal include the fact that "integrating patient care from outpatient through the home setting has the potential to improve outcomes significantly, all while minimizing the traditional waste/cost that comes with the patient transition," Bolding tells AIS Health. "When you think about the wave of 'consumerism' impacting health care providers, this could be a key differentiator for the organization as they negotiate value-based payer contracts in the future."
In addition to combining geographic coverage, "there are also synergies to be recognized in combining assets, which they project to be $60 million in the next 24 months," points out Patton.
Cost Cutting Can Be Benefit, Challenge
But while cost cutting is a benefit of the deal, it also may prove to be a challenge, says Clifford. "In markets with duplicate locations," they would be able to combine them, "but if they are overlapping a lot, some locations may need to be shut down."
Another potential challenge is the fact that "no individual player has controlled 10%-25% [of the] infusion market to date, depending on how you measure the space," says Bolding. "There is no playbook that this executive team can copy to merge site and home infusion at this scale, and as always, reimbursement risk should be considered. Since both companies are assuming equity stakes in one another, that reimbursement or 'stroke of the pen' exposure broadens. On the flip side, organizations can leverage this scale to better position themselves between payers, drug manufacturers and the perceived intensifying scrutiny coming out of D.C."
In addition to increased scrutiny, home infusion providers have been losing money on a handful of home infusion therapies for Medicare patients as of Jan. 1 (RSP 11/18, p. 1). The lesser level of reimbursement will be in effect until Jan. 1, 2021, and the National Home Infusion Association (NHIA) has filed a lawsuit against HHS's "misguided policy determination" in an effort to set aside the provision and comply with "statutory requirements in setting reimbursement for these services" (RSP 3/19, p. 1). Without "immediate intervention" from the court, says NHIA, the result will be "imminent irreparable harm to NHIA, its members, and the Medicare beneficiaries they serve."
So did reimbursement pressures play a role in the deal?
"I don't think so," says Clifford, who believes the industry will prevail in its efforts to get the law changed. And for the industry, "reimbursement risk is always present." Still, he tells AIS Health, "the devil's in the details."
According to Bolding, "We can assume with relative certainty that reimbursement pressure was a serious consideration for both sides."
And with the pharma pipeline showing no signs of slowing, this may have played a role in the agreement. "We've continued to see a robust drug pipeline, and infusible drugs play a large part in that," says Patton.
According to Sullivan, many of the infused therapies are specialty drugs, which represent "big dollars. Even if gross margins are tight, big-ticket items generate big cash flows, [which are] important for any business."
"The home infusion industry has been consolidating for 20 years," says Clifford, likening it to the home medical equipment space. "The nature of the beast is people pass away.…It's not like they stay with you forever.…You can't grow one patient at a time." For this reason, "To hit significant growth metrics, you have to buy," he maintains. "So when you have these really, really large players, a pharma company can easily get a product to market with a couple contracts," as opposed to numerous ones with smaller infusion providers.
"I don't know how much is left" in terms of companies to acquire, he says (RSP 1/19, p. 6), "but deals still keep getting done."
For more information, contact BioScrip's Stephen Deitsch at Stephen.deitsch@BioScrip.com, Bolding and Patton through Gina Casiello at gcasiello@providenthp.com, Clifford at pclifford@thebraffgroup.com, Option Care via Chuck Dohrenwend at cod@abmac.com and Sullivan at wsullivan@specialtyrxsolutions.com.
by Angela Maas
About AIS Health
AIS Health is a publishing and information company that has served the health care industry for more than 30 years. Our mission is to provide our readers with an actionable understanding of the business of health care and pharmaceuticals. AIS Health's in-depth writing covers the companies, people, catalysts and trends that create the richly textured contours of the health care and drug industry.  AIS Health maintains journalistic independence from its parent company, MMIT. AIS Health committed to integrity in reporting and bringing transparency to health industry data.  Visit AIS Health at https://aishealth.com/.