Fertility Centers of New England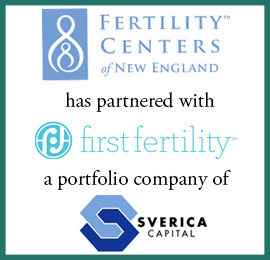 Fertility Centers of New England (FCNE), a market leader in comprehensive reproductive endocrinology and fertility services, has partnered with First Fertility, a portfolio company of Sverica Capital Management LP. FCNE offers a full suite of fertility and reproductive endocrinology services to patients throughout the New England Region. Provident Healthcare Partners (Provident) served as the exclusive financial advisor to Fertility Centers of New England. The terms of the transaction were not disclosed.
"It is my pleasure to give a wholehearted endorsement of the entire Provident team. Their professionalism, experience, positive attitude, and expert advice made the sale of our organization seamless. I will forever be grateful to them," noted Dr. Joseph Hill, sole shareholder of Fertility Centers of New England.
"Provident is thrilled to have played a role in the partnership of two of New England's preeminent IVF services providers. We believe that FCNE brings an established track record of clinical achievement and a robust business infrastructure to a platform that's growing rapidly and poises this combined entity for great success, both within New England and beyond," stated Scott Davis, Director at Provident.
"Fertility Centers of New England established an excellent reputation in the New England market as a leading provider of comprehensive reproductive endocrinology and fertility services. First Fertility is the perfect partner for FCNE, allowing the organization to retain its local governance while also sharing the same visions of becoming the leading ART provider across the United States," commented Jake Vesely, Associate at Provident.
About Fertility Centers of New England
Fertility Centers of New England is one of the premier fertility services providers in New England, with local access to Connecticut, Maine, Massachusetts, New Hampshire, Rhode Island, and Vermont. The Company's physician base consists of four board-certified reproductive endocrinology and infertility specialists who operate out of ten clinics and one embryology laboratory. For additional information, visit www.fertilitycenter.com.
About First Fertility
First Fertility offers comprehensive and customized care for patients to grow their families. First Fertility has the most experienced leadership team in fertility healthcare, and this depth of understanding helps create a foundation upon which the most positive outcomes can be achieved. With the fastest growing network of fertility centers, the company's focus on unparalleled patient experience is at its core. For additional information, visit https://www.firstfertility.com/.
About Provident Healthcare Partners
Provident is the leading investment banking firm specializing in merger and acquisition advisory, strategic planning, and capital formation for healthcare companies. The firm has a comprehensive knowledge of market sectors and specialties, including within women's health services. Provident also has unsurpassed experience and insight into the M&A process, which includes working with a number of buyers such as private equity firms and strategic consolidators. Visit www.providenthp.com or follow on LinkedIn.
Contact:
Provident Healthcare Partners
Gina Casiello
877-742-9800
[holo_button icon="" link=/wp-content/uploads/2021/12/Fertility-Centers-of-New-England-PR.pdf" color="#003561″ target="blank"]PRINT/DOWNLOAD[/holo_button]