Guest Spotlight – Maximize Your Practice Valuation: How to Build A Strong Foundation with Provident Healthcare Partners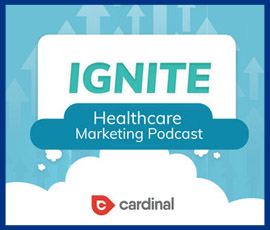 Craig Sager and Steven Grassa were guests on Cardinal Digital Marketing's podcast, Ignite. 
If one of your goals is to sell your practice in the future, now is the time to start planning. To ensure the highest possible valuation and a smooth transaction, you must have a strong operational, fiscal, and digital foundation. On this episode of Ignite, Craig Sager and Steven Grassa of Provident Healthcare Partners join Cardinal's Alex Membrillo and Lauren Leone to explore how to professionalize your business and build that foundation.
Listen on:
Apple Podcasts | Spotify | Amazon Music | Stitcher | Google Podcasts