Guest Spotlight – Physician's Guide to Doctoring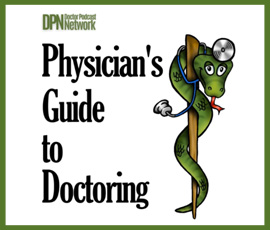 Scott Davis and AJ Shekar were were guests on Physician's Guide to Doctoring. with Bradley B. Block, MD.
Episode Title:
Private Equity in Private Practice, Protector or Pillager? with AJ Shekar and Scott Davis of Provident Healthcare Partners
Episode Description:
Provident Healthcare Partners is an healthcare specific investment banking firm whose services include mergers and acquisitions, equity and debt financing, and strategic advisory. On today's show, we have Directors AJ Shekar and Scott Davis. AJ is responsible for business development and deal execution across a range of healthcare services industries. During his tenure, he has advised dozens of companies that are considering strategic alternatives including strategic mergers and private equity recapitalizations. Scott leads transactions across a wide range of healthcare services sectors, focusing on business development, marketing, negotiation of deal terms, and due diligence efforts. This role requires Scott to be in frequent contact with the financial and strategic investor community to ensure transaction processes are positioned correctly.
With the increased rate of purchase of physician practices by private equity, we discuss the why and how. Why should a younger partner consider selling? If you are considering joining a practice that might be selling, what questions should you be asking?
The clear benefits are in economies of scale and better contracts from insurers, but they also point out the benefits of alternative revenue streams and being able to take advantage of value-based care. We also discuss what are the advantages of physician practices coalescing into a larger practice without PE vs. with PE. I know you'll learn a lot from this and don't worry, they've agreed to come back for a part two in the next month or two.
Listen to the full episode here.