Guest Spotlight – The Cardiology Boom: Industry Experts Talk Market Trends and Opportunities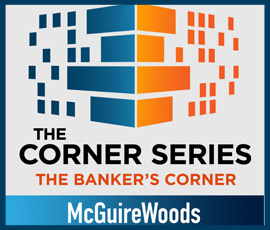 Rebecca Leiba and Eric Major were guest on McGuire Wood's podcast, The Corner Series. 
In this episode of The Banker's Corner, Provident Healthcare Partners Senior Managing Director Rebecca Leiba and Managing Director Eric Major sit down with McGuireWoods' Geoff Cockrell to discuss investing in cardiology, a sector that has seen a sizable uptick in activity over the past two years.
"What we're seeing in the specialty is that consolidation and investment seem to be moving at a pace that's far exceeding what we've seen in other physician specialties," Eric explains.
Rebecca, Eric and Geoff discuss what makes cardiology attractive for investors, avenues for acquisitions, and ancillary opportunities for cardiology practices, such as cardiac urgent care and rehabilitation centers, which are becoming more attractive to independent groups and investors. Eyeing the future of this sector, they also predict upcoming trends, from potential headwinds to growth opportunities.
Listen below or on Spotify.