Healthcare Services M&A: A 2018 Recap and Expectations for 2019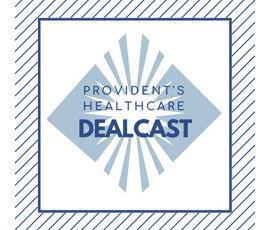 Strong deal flow highlighted the lower middle market in healthcare services in 2018, a trend we expect to continue into 2019. In this episode, Provident Healthcare Partners' Kevin Palamara, Scott Davis, and Eric Major look back at the trends and dynamics that drove the market in 2018, look ahead to 2019, and discuss some of the specific insights learned at the 37th Annual JP Morgan Healthcare Conference.
Download the episode on iTunes.
Listen to the episode on Spotify.. External Link. Opens in new window.
Listen to to the episode on YouTube. External Link. Opens in new window..
New episodes are released on a quarterly basis, make sure you subscribe so you do not miss future episodes.