Hospice M&A Accelerating Despite High Price Tags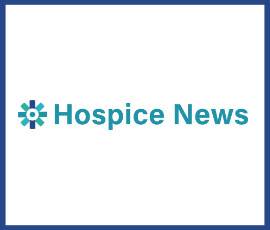 Kevin Palamara and Jake Vesely were recently quoted in an article on Hospice News.
The hospice mergers and acquisitions market has never been more active among both strategic buyers and private equity investors. The industry is also seeing larger companies seeking to take advantage of record-high valuations to capitalize on their hospice assets, according to a first quarter M&A report from the advisory firm Provident Healthcare Partners.
Activity in the space is unlikely to slow down in the near future. Industry observers are watching closing for forthcoming transactions, such as the sale of Bristol Hospice by the PE firm Webster Equity Partners. Bids in that deal reportedly are reaching as high as $1 billion.
Another industry-shaker in the works is the repositioning of Encompass Health's (NYSE: EHC) home health and hospice business. Encompass announced in Dec. 2020 that its leadership was pondering a spin off, merger, sale, initial public offering or other transaction for hospice and home health.
"It's impossible to ignore the record-high valuations we are witnessing in the hospice space," Provident's Managing Director Kevin Palamara, and Associate Jake Vesely told Hospice News in an email. "Given the obligation these public companies have to their shareholders, many groups are at a minimum exploring strategic alternatives to potentially benefit from this trend."
To access the full article on Hospice News and read Kevin's thoughts, click on the following link: Hospice M&A Accelerating Despite High Price Tags
About Hospice News
Hospice News (HN) is an independent source for breaking news and up-to-date information on the hospice industry.  The coverage spans the hospice world specifically, from large, national service providers to independent care companies.  Its news and perspective gives industry professionals the information they need to make the best decisions in their day-to-day business operations.
HN is owned and operated by Chicago-based Aging Media Network.  For more information, visit https://hospicenews.com/. External Link. Opens in new window.. External Link. Opens in new window..