How Covid-19 is Impacting M&A Activity Within Healthcare Services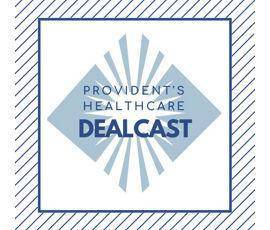 When lockdowns took effect across the country in March, M&A markets tightened up and most transaction processes were either put on hold or delayed. Provident Healthcare Partners' Steven Grassa discussed the impact this pandemic has had on M&A activity to date and what we can expect to see moving forward.
Download the episode on iTunes.
Listen to the episode on Spotify.
Listen to the episode on YouTube.
New episodes are released on a quarterly basis, make sure you subscribe so you do not miss future episodes.