Humana Doubles Down on Primary Care Clinic Investments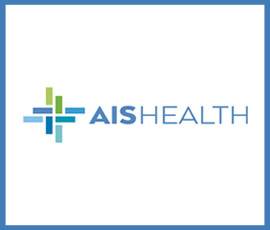 Dustin Thompson spoke with Health Plan Weekly for the article "Humana Doubles Down on Primary Care Clinic Investments."
Humana Inc. has become the latest insurer to increase its investment in building de novo primary care clinics, perhaps finding that while building is more effective than buying, opening clinics on a broad scale is a costlier proposition than first thought.
The insurer on May 16 said it had established a second joint venture with Welsh, Carson, Anderson & Stowe (WCAS) to further expand its value-based, senior-focused primary care clinics. (Hg Capital Partners and WCAS share control of MMIT, the parent of AIS Health.) The deal will provide up to $1.2 billion of additional capital for the development of approximately 100 new payer-agnostic clinics operated by Humana subsidiary CenterWell between 2023 and 2025. The expansion follows an earlier agreement that is currently deploying up to $800 million of capital to open 67 clinics by early 2023 and support ongoing operations, Humana added. WCAS will have majority ownership of the joint venture, while Humana will have a minority stake.
HUMANA MAY BUY CLINICS OUTRIGHT IN 2030
Under both deals, it costs the pair "around $12 million to open each center," Dustin Thompson, a Boston-based director at Provident Healthcare Partners, LLC, tells AIS Health. But, he adds, "looking at the investment in this manner does not fairly present the deal due to unique arrangements, i.e., put and call options, management fee, performance incentives."
Under the joint venture agreement, CenterWell will receive a management fee to operate the clinics, including performance-based incentives. Humana may buy out WCAS in 2028, or ve years after the opening of each cohort of clinics, while WCAS may require Humana to buy it out starting in 2030 or seven years after the opening of each cohort.
Thompson compares Humana's follow-on investment to a similar move made by Walgreens Boots Alliance (WBA) in VillageMD, which showed that "to accelerate the of clinics requires more money than additionally anticipated."
RIVALS PURSUE DIFFERENT FINANCING STRATEGY
Walgreens in October 2021 said it was investing another $5.2 billion in VillageMD to speed the opening of 1,000 Village Medical primary care practices at Walgreens stores by 2027. That deal increased WBA's stake in VillageMD from 30% to 63%. WBA's initial investment in 2020 was for $250 million in equity and $750 million in a convertible note, with 80% of the funds earmarked "to assist with opening primary care clinics as a partnership over five years," Thompson says. "The additional investment provided evidence that opening centers at the pace both parties wanted  would be a more expensive project then originally estimated."
Thompson contrasts the build strategy used by Humana and Walgreens with CVS Health Corp.'s approach. CVS "is developing primary care centers in existing locations and acquiring primary care groups through MSO arrangements," he says.
Karen Lynch, the pharmacy giant's CEO, touted its primary care strategy during an investor call last fall, saying, "we really believe that we need to kind of push into the primary care, so we can influence the overall cost of care."
During CVS Health's December 2021 investor day presentation, Thompson says, "it was clear that scaling the primary care initiative on a national scale is one of their highest priorities." Executives have said the firm will spend as much as $25 billion on provider transactions between 2022 and 2024. As time goes on, "primary care clinicals will continue to be attractive and prices will remain competitive as investors compete with one another to enter the market," Thompson says, pointing to CBO projections for Medicare Advantage enrollment to increase by 50% from 26 million in 2021 to 40 million in 2030.
EXISTING PROVIDERS ASK FOR HIGH SALE PRICES
As of March 31, 2022, Humana said its Primary Care Organization (PCO) unit operated 214 senior-focused primary care clinics, including 37 under the WCAS joint venture and 177 other centers wholly owned by Humana. The 214 clinics operate under the CenterWell and Conviva Care Solutions brands, and serve 180,000 patients in Medicare value-based arrangements and 58,000 patients in Conviva Independent Practice Association (IPA) arrangements.
Humana and WCAS, like Walgreens, appear to have decided it's more effective to build rather than buy primary care clinics. As Thompson says, sellers' valuation expectations don't "seem to be aligned with what many of the groups are willing to pay knowing what it costs to build."
He adds that "Humana is in a unique situation for expanding within their current brands as they look to build. Humana can utilize its other brands to create a value-based and home-based approach at one location."
Access the article through AIS Health / Health Plan Weekly.
By Jill Brown Kettler
About AIS Health
AIS Health is a publishing and information company that has served the health care industry for more than 30 years. Our mission is to provide our readers with an actionable understanding of the business of health care and pharmaceuticals. AIS Health's in-depth writing covers the companies, people, catalysts and trends that create the richly textured contours of the health care and drug industry.  AIS Health maintains journalistic independence from its parent company, MMIT. AIS Health committed to integrity in reporting and bringing transparency to health industry data.  Visit AIS Health at https://aishealth.com/. External Link. Opens in new window.. External Link. Opens in new window..