Investor Interest in Health Care Services Maintained a 'Consistent Pace' in Q2, Advisory Firm Says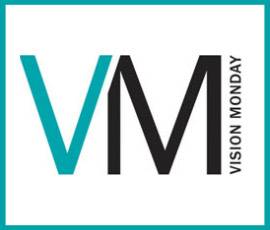 Following the record-breaking deal volume seen in 2021, M&A activity and investor interest in the health care services space has continued at a consistent pace through this year's second quarter, albeit with some drop-off in transactions in the eyecare sector. With the fallout from the COVID-19 pandemic finally setting in, "the health care landscape has changed dramatically," according to a recent analysis and report by Provident Healthcare Partners, an investment banking and advisory firm with offices in Boston and New York.
"The disruption of the pandemic affected various levels of the supply chain for provider–based services," the report noted. "These financial impacts are beginning to normalize while larger macro-economic conditions are beginning to worsen. Fears of rising interest rates, high levels of inflation, and declining overall economic health have led to an initial decline in consolidation in the overall market."
Access the full article on Vision Monday: Investor Interest in Health Care Services Maintained a 'Consistent Pace' in Q2, Advisory Firm Says
About Vision Monday
Established in 1987, VisionMonday provides valuable insights into how successful retailers and practitioners build their businesses and stay profitable. Vision Monday is the ophthalmic industry's leading source of news and news analysis. Vision Monday in print reaches more than 20,000 influential retail buyers.
Vision Monday Electronic News
A unique electronic news service, VMail is delivered 5 times a week. VMail Extra business news is issued Monday, Wednesday and Friday, reaching more than 45,000 eyecare professionals with each delivery. VMail Extra is a paid subscription reporting the full story and unlimited access to visionmonday.com. VMail Headlines is a free service reporting headlines only.
On Tuesday, we issue VMail ProductWatch, featuring briefings on new products including Frames, Sunwear, Spectacle lenses and Contact Lenses. On Thursday, we issue VMail Technology, with updates on new products in systems/equipment, exams/dispensing, web technology and tools. All editions of VMail also offer mobile/PDA versions.