M&A Hospice M&A Expected to Stay Strong in 2022
Kevin Palamara and Jak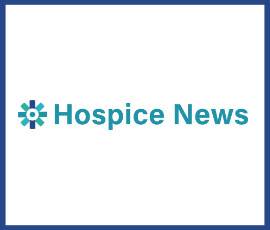 e Vesely were recently quoted in an article on Hospice News.
Despite prevailing COVID-19 headwinds, the hospice and home health mergers and acquisitions market shows no signs of slowing. Labor shortages plaguing the industry may be spurring additional activity as the dwindling workforce is limiting some providers' ability to grow organically.
A number of the larger strategic buyers — LHC Group (NASDAQ: LHCG), Amedisys (NASDAQ: AMED), The Pennant Group (NYSE: PNTG), Addus (NYSE: ADUS)— have indicated that they will pull back on hospice M&A due to COVID headwinds and high valuations, or will turn their focus towards home health.
However, these moves likely do not signal a downturn in the market, according to Kevin Palamara, managing director, and Jake Vesely, investment banking associate, of the M&A advisory firm Provident Healthcare Partners.
To access the full article on Hospice News and read Kevin's thoughts, click on the following link: Hospice M&A Expected to Stay Strong in 2022
About Hospice News
Hospice News (HN) is an independent source for breaking news and up-to-date information on the hospice industry.  The coverage spans the hospice world specifically, from large, national service providers to independent care companies.  Its news and perspective gives industry professionals the information they need to make the best decisions in their day-to-day business operations.
HN is owned and operated by Chicago-based Aging Media Network.  For more information, visit https://hospicenews.com/