Mergers & Acquisitions: Assess interest rates, recessionary fears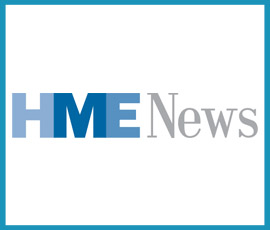 Q. How will rising interest rates affect the M&A market for HME businesses? 
A. As the Federal Reserve has raised interest rates to help combat inflation, private equity sponsors who utilize debt to finance a portion of their acquisitions have been faced with higher borrowing costs. Debt providers typically price loans off a certain benchmark rate (e.g., LIBOR, federal funds rate, etc.), and as those benchmark rates have risen, the cost of debt to finance acquisitions has increased alongside them. Historically, when interest rates rise and the cost of debt increases, valuation multiples compress.
Access the Full Article on HME News: Mergers & Acquisitions: Assess interest rates, recessionary fears
About HME News
HME News reports business news for the entire HME industry, including traditional HME dealers & suppliers, hospital- and pharmacy-owned HMEs, mass outlets, distributors and manufacturers. Editorial coverage focuses on industry news, mergers and acquisitions, governmental and regulatory impact on the HME industry, and industry trend coverage.
The HME News brand includes a monthly print publication and a full multi-channel array of digital offerings including a weekly newswire, monthly segment-focused emails and a website. The brand also produces the HME News Business Summit, the premier face-to-face educational event in the industry.
For more information, visit: https://www.hmenews.com/