Mergers & Acquisitions: Understand the current landscape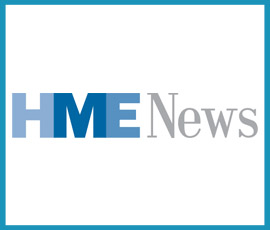 Q. How has the M&A environment for HME providers shifted over time?  
A. Following the introduction of competitive bidding in the early 2010s, M&A activity in the HME sector grounded to a halt, as reimbursement was cut drastically. However, as the marginal impact of each subsequent round of competitive bidding lessened and the reimbursement environment stabilized, investors demonstrated a renewed interest in HME providers, driven by market tailwinds that have positioned the sector for growth.
A growing preference across the health care ecosystem for home-based care, coupled with an increasing geriatric population with a high prevalence of chronic conditions and a fragmented market landscape, has led to an uptick in institutional capital entering the sector. This increase in private equity-backed platforms creates a broader, more diverse buyer universe for HME providers exploring M&A and an increasingly seller-friendly environment.
Access the full article on HME News: Mergers & Acquisitions: Understand the current landscape
About HME News
HME News reports business news for the entire HME industry, including traditional HME dealers & suppliers, hospital- and pharmacy-owned HMEs, mass outlets, distributors and manufacturers. Editorial coverage focuses on industry news, mergers and acquisitions, governmental and regulatory impact on the HME industry, and industry trend coverage.
The HME News brand includes a monthly print publication and a full multi-channel array of digital offerings including a weekly newswire, monthly segment-focused emails and a website. The brand also produces the HME News Business Summit, the premier face-to-face educational event in the industry.
For more information, visit: https://www.hmenews.com/