Orthopedic Groups: The Newest Focus of Private Equity Investment
Orthopedic Groups: The Newest Focus of Private Equity Investment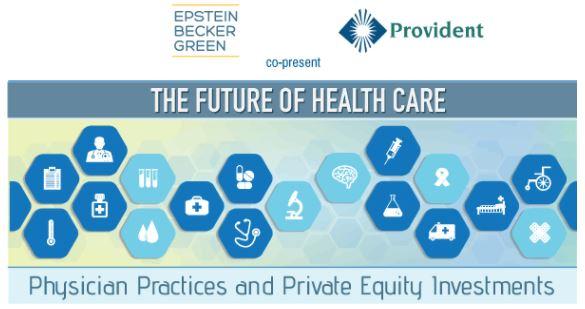 As private equity funds look to replicate their successes across other physician specialty services, significant investment activity is occurring in the orthopedic group sector. The goal of these investment transactions is to create an alignment between clinically leading orthopedic groups and private equity firms that bring both the capital and strategic expertise to position the physicians for growth and success in this ever-changing health care environment. This wave of investment within orthopedics is expected to result in additional consolidation, even in light of the ambiguous regulatory and reimbursement environment.
While orthopedic groups have seen a number of mergers over the last 24 months, they still remain a fragmented specialty. A majority recapitalization of an orthopedic group by a private equity group closed recently, when Southeastern Spine Institute effectuated a recapitalization transaction with Candescent Partners. Provident Healthcare Partners served as exclusive financial advisor to Southeastern Spine Institute.
Given the wide breadth of ancillary service offerings, increasing outpatient surgical volume, an aging population, and the growing importance of orthopedics to overall health care, orthopedic groups should become aware of the potential opportunities and challenges for private equity-led investment and consolidation.
This webinar will include insights from both investment bankers and health care attorneys who have been very active in representing physician groups in private equity transactions and in consolidations generally.
Presented by:
Corporate Marketing and Communications, Gina Casiello from Provident Healthcare Partners
Attorney, Gary Herschman from Epstein Becker Green
If you have questions regarding this event, please contact Gina Casiello.
To download the webinar slides please click the link below:
[holo_button icon="" link="/wp-content/uploads/2020/02/Orthopedic-Practices_The-Newest-Focus-of-Private-Equity-Investment-EBG_Provident.pdf" color="#003561″ target="blank"]PRINT/DOWNLOAD[/holo_button]