Private Equity Bullish on Hospice in 2021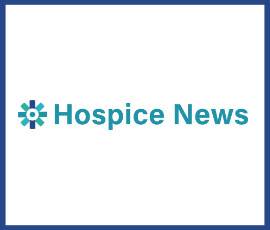 The hospice and home health sectors saw strong consolidation activity at the end of 2020, according to a fourth quarter report from Provident Healthcare Partners. The report indicated that increased private equity transactions and an influx of new deals during 2021 will be attracting interest and driving heightened valuations in a growing hospice market.
Private equity firm interest in the hospice sector rose during the 2020's fourth quarter, according to the capital market company's report. Provident pointed to several transactions in both markets as evidence that new consolidators will raise the stakes in hospice deals and step up competition.
"The hospice market continues to remain extremely active," said Provident's Managing Director, Kevin Palamara, and Senior Analyst, Jake Vesely, in an email to Hospice News. "The combination of several private equity-backed platforms reaching inflection points within their investment cycles and the continued strong performance of the publicly traded groups have led to increased competition and frothy valuations. Private equity's bullish sentiment on the hospice sector is evident in the valuations we are witnessing on some of the deals such as Care Hospice and St. Croix Hospice."
To access the full article on Hospice News, click on the following link: Private Equity Bullish on Hospice in 2021
. External Link. Opens in new window.
About Hospice News
Hospice News (HN) is an independent source for breaking news and up-to-date information on the hospice industry.  The coverage spans the hospice world specifically, from large, national service providers to independent care companies.  Its news and perspective gives industry professionals the information they need to make the best decisions in their day-to-day business operations.
HN is owned and operated by Chicago-based Aging Media Network.  For more information, visit https://hospicenews.com/. External Link. Opens in new window.. External Link. Opens in new window..