Guest Spotlight – Private Equity Healthcare Deal Structures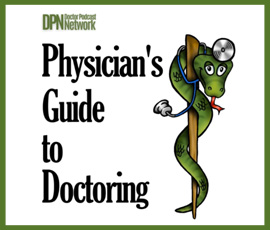 Scott Davis and AJ Shekar were were guests on Physician's Guide to Doctoring. with Bradley B. Block, MD.
Episode Title:
Private Equity Healthcare Deal Structures with AJ Shekar and Scott Davis of Provident Healthcare Partners
Episode Description:
Provident Healthcare Partners is a healthcare specific investment banking firm whose services include mergers and acquisitions, equity and debt financing, and strategic advisory. On today's show, we welcome back Directors AJ Shekar and Scott Davis. AJ is responsible for business development and deal execution across a range of services industries. During his tenure, he has advised dozens of companies that are considering strategic alternatives including strategic mergers and private equity recapitalizations. Scott leads transactions across a wide range of healthcare services sectors, focusing on business development, marketing, negotiation of deal terms, and due diligence efforts.  This is a follow-up to our first interview from back in January where we covered the advantages of selling, even early or mid-career vs. trying to scale up a practice using your own capital. On today's interview we talk about the standard deal structures and some of the variations they've seen. They also clear up a number of misconceptions that I had. Ultimately, private equity is playing the long game and physicians talk to each other, so if we feel like we've been taken advantage of, their model doesn't work.
Listen to the full episode here.