Private Equity in Urology Webinar
Private Equity in Urology
Becoming a Platform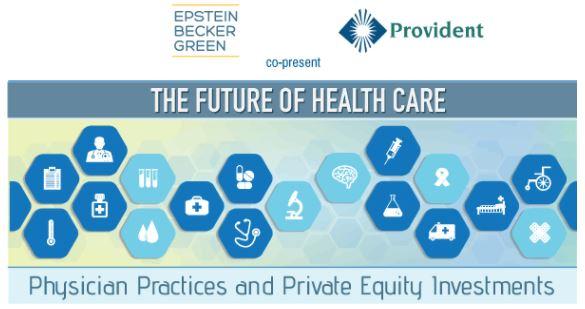 Recorded October 31, 2017
As private equity funds look to replicate their successes across other physician specialty services, significant investment activity has recently occurred in the urology sector. The goal of these investment transactions is to create an alignment between clinically leading urology groups and private equity firms to position the physicians for growth and success in this ever-changing health care environment. This wave of investment within urology is expected to result in additional consolidation, even in light of the ambiguous regulatory and reimbursement environment.
While urology has seen a number of mergers over the past few years, the sector still remains a highly fragmented specialty. Urology organizations should become aware of the potential opportunities and risks of private equity-led investment and consolidation.
This webinar will include insight from both an investment banking advisor and a health care attorney who have been active in guiding physician groups through private equity transaction processes in parallel specialties and will draw on the knowledge gained from being at the forefront of consolidation across health care.
If you have questions regarding this event, please contact Gina Casiello.