Private Equity Investment in Eye Care: How Do You Determine the Best Partner for Your Practice
Private Equity Investment in Eye Care: How Do You Determine the Best Partner for Your Practice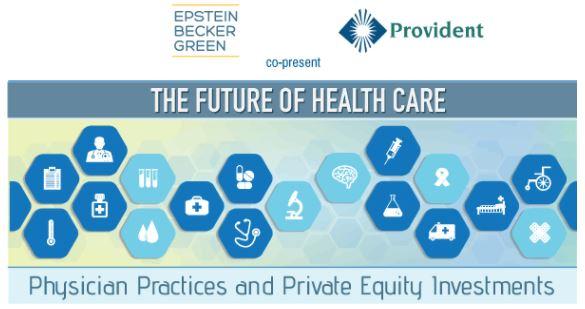 Recorded May 31, 2018
The eye care sector has undergone significant consolidation over the last 18 months as more than a dozen private equity firms have invested into the sector. Many of the more reputable organizations nationally have opted to take advantage of favorable sell-side conditions as a result of widespread interest in vision care and have aligned with a capital partner to accelerate growth. As private equity-backed groups compete for market share, owners of eye care practices will have multiple options of groups to partner with, each with varying transaction structures and strategies.
This webinar focused on educating ophthalmologists on the diverse transaction options available to practices in today's market, how to evaluate the best long-term partner for the group, and the potential risks associated with pursuing a transaction and remaining independent amidst this wave of consolidation.
The webinar included insight from both an investment banking advisor and a health care attorney who have been active in guiding physician groups through merger and acquisition transaction processes and related regulatory issues in ophthalmology and parallel specialties. Each professional drew upon the knowledge gained from being at the forefront of consolidation across health care.
Presented by:
Director, Eric Major from Provident Healthcare Partners
Associate, Steven Grassa from Provident Healthcare Partners
Attorney, Anjana Patel from Epstein Becker Green
If you have questions regarding this event, please contact Gina Casiello.
Click here to view the webinar slides via SlideShare