Private Equity Investment in Physician Services
Private Equity Investment in Physician Services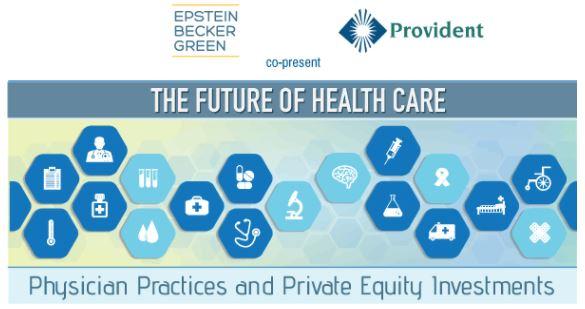 Recorded January 16, 2019
Physician services practices are undergoing rapid consolidation in today's market. Consolidation began more than 25 years ago in practice management with dental services and anesthesia, among others, but has gained significant momentum in new specialties over the past five years. Recently, dermatology and ophthalmology have been two of the most active areas, including platform investments and add-on acquisitions into those spaces. In addition, new physician sectors of interest that share similar characteristics include gastroenterology, urology, and OB/GYN, which all remain heavily fragmented and ripe for consolidation with opportunities for ancillary service expansion. Both private equity and strategic groups remain heavily interested in physician services practices—few platform-caliber groups exist in the market today, driving valuations to elevated levels in a supply-demand imbalanced environment.
This webinar will educate owners, shareholders, and decision makers from physician services practices on the following: (i) why physician services practices remain so attractive to potential buyers, (ii) the various transaction options available, (iii) how to evaluate the best long-term partner for the group, and (iv) the potential risks associated with pursuing a transaction.
Moreover, this webinar will include insight from both investment banking advisors and a health care attorney who have been active in guiding physician groups through merger and acquisition transaction processes, with the goal of sharing knowledge gained from being at the forefront of consolidation across health care.
You can access the recording on YouTube or Below:
Presented by:
Vice President, AJ Shekar from Provident Healthcare Partners
Attorney, Anjana Patel from Epstein Becker Green
If you have questions regarding this event, please contact Gina Casiello.