Transaction Considerations for Home Health & Hospice Agencies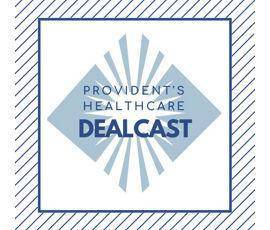 Provident Healthcare Partners' Kevin Palamara, AJ Shekar, and Jake Vesely  are joined by Les Levinson of Robinson and Cole to discuss the recent investment activity we've seen in the home health and hospice space, key transaction and legal considerations for groups considering a process, predictions for M&A activity and valuations going into 2021, and more.
Download the episode on iTunes.
Listen to the episode on Spotify.
Listen to the episode on YouTube.
New episodes are released on a quarterly basis, make sure you subscribe so you do not miss future episodes.