Use of Third Party Debt in Private Equity Transactions
T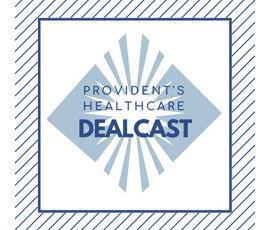 he use of debt is instrumental to the PE Model.  In this episode, Provident Healthcare Partners' Scott Davis and Eric Major are joined by Matt Evans, Managing Director at Monroe Capital, a private credit asset management firm specializing in direct lending and opportunistic private credit investing, to answer some of the common questions around third party debt.
Download the episode on iTunes.
Listen to the episode on Spotify.
Listen to the episode on YouTube.
New episodes are released on a quarterly basis, make sure you subscribe so you do not miss future episodes.