What are some of the factors driving consolidation within physician services?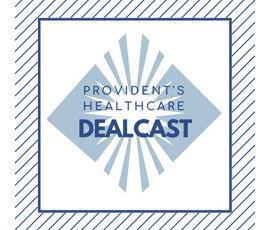 Dating back to the 90's, physician services has seen consolidation across a number of specialties, which is continuing today within new subsectors. In this podcast episode, Provident Healthcare Partners' Steven Grassa, Eric Major, and Ajeya Shekar answer the most common questions we receive from physician groups. Topics include the genesis of investment within physician services and the factors driving consolidation, transaction options available to groups, how deals are structured, how to determine the best timing, and the risks of doing a deal.
Download the episode on iTunes.
Listen to the episode on Spotify.
Listen to the episode on YouTube.
New episodes are released on a quarterly basis, make sure you subscribe so you do not miss future episodes.