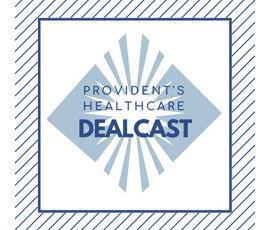 Private equity (PE) continues to attract curiosity and intrigue from healthcare providers and managers given its increasing prevalence in healthcare today. In this podcast episode, Provident Healthcare Partners' Kevin Palamara, and Ajeya Shekar answer the most common questions we receive about PE by providing an overview of the model and its objectives, how deals are structured, how value is created, and what life looks like post-PE transaction, among other topics.
Download the episode on iTunes.
Listen to the episode on Spotify.
Listen to the episode on YouTube.
New episodes are released on a quarterly basis, make sure you subscribe so you do not miss future episodes.