What to Expect in a Due Diligence Process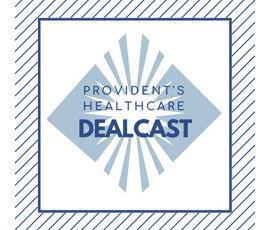 The due diligence phase of a transaction can be time consuming and difficult at points, but a necessary step to a successful close. In this episode, Provident Healthcare Partners' Scott Davis, Rebecca Leiba, and Ajeya Shekar outline what goes into a typical due diligence process and answer some of the more frequently asked questions we receive from those considering a transaction. Specific topics include how to prepare, what to expect, common pitfalls, and how best to ensure a successful close.
Download the episode on iTunes.
Listen to the episode on Spotify.
Listen to the episode on YouTube.
New episodes are released on a quarterly basis, make sure you subscribe so you do not miss future episodes.