What's Happening in the Pharmacy Space? Key thoughts from 2 Provident Healthcare Leaders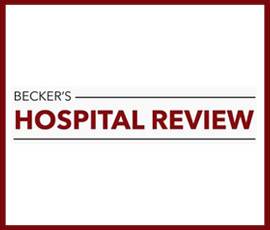 Whether its Amazon's entry into the pharmacy space or changes with the 340B Drug Discount Program, it's no secret that the pharmacy sector is evolving.
Here Michael Patton, a managing director at investment banking firm Provident Healthcare Partners, discusses several recent trends and pressures in the pharmacy space.
To access the full article, click the following link: What's happening in the pharmacy space? Key thoughts from 2 Provident Healthcare leaders
About Becker's Hospital Review
Becker's Hospital Review features up-to-date business and legal news and analysis relating to hospitals and health systems. Content is geared toward high-level hospital leaders (CEOs, CFOs, COOs, CMOs, CIOs, etc.), and we work to provide valuable content, including hospital and health system news, best practices and legal guidance specifically for these decision-makers. Each of the 12 annual issues of Becker's Hospital Review reaches a qualified audience of approximately 18,500 healthcare leaders. Visit Becker's Hospital Review at https://www.beckershospitalreview.com/.