$51 Billion Invested In Health Care In The Fourth Quarter Of 2021 By Private Equity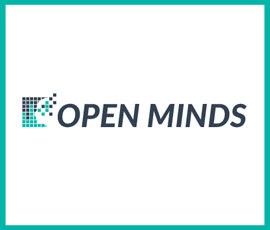 During the fourth quarter of 2021, private equity investments in health care totaled $51 billion, up 31% compared to the same quarter in 2020. There were also 86 add-on acquisitions, 89 platforms created, and 26 secondary buyouts. The health care industries with the highest volume of investment were home health care and hospice provider organizations (43), dental services (37), behavioral health (27), and ophthalmology (25). These findings were reported in "Provident Perspectives: 2021 Year In Review," by Provident Healthcare Partners. The organization provides investment banking services to privately-held companies in the health care industry across the United States…
Access the full article here: $51 Billion Invested In Health Care In The Fourth Quarter Of 2021 By Private Equity
About Open Minds
OPEN MINDS is an award-winning information source, executive education provider, and business solutions firm specializing in the sectors of the health and human service industry serving complex consumers. For thirty years, we've been pioneers for change—helping organizations implement the transformational business practices they need to be successful in an evolving market with new policies and regulations.
OPEN MINDS is powered by a national team of 175+ senior advisors, industry executives, research analysts, and subject matter experts with demonstrated experience in the health and human service field.
OPEN MINDS' mission is to continuously advance the quality of services delivered to individuals with chronic conditions and complex support needs. That is why we strive to provide the market information and management knowledge that improves the efficiency and effectiveness of organizations financing or delivering services in these markets.