Home Infusion: Interest Still High, Inventory Still Low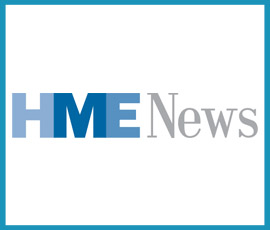 A handful of recently announced deals underscores the continued appetite for home infusion companies propelled by the COVID-19 pandemic, say M&A analysts.
Option Care Health recently announced it acquired Wasatch Infusion and entered into an agreement to acquire Specialty Pharmacy Nursing Network.
"Option Care has been doing deals for 20 years and I don't think that's going to stop – they continue to fill out their geographic footprint," said Michael Patton, managing director with Provident Healthcare Partners. "There's just not as much inventory as there was."
Access the full article here: Home Infusion: Interest Still High, Inventory Still Low
About HME News
HME News reports business news for the entire HME industry, including traditional HME dealers & suppliers, hospital- and pharmacy-owned HMEs, mass outlets, distributors and manufacturers. Editorial coverage focuses on industry news, mergers and acquisitions, governmental and regulatory impact on the HME industry, and product reviews and industry trend coverage.
The HME News brand includes a monthly print publication and a full multi-channel array of digital offerings including a weekly newswire, monthly segment-focused emails and a website. The brand also produces the HME News Business Summit, the premier face-to-face educational event in the industry.