Amedisys Buy Would Bring More Might to Optum's Home Care Portfolio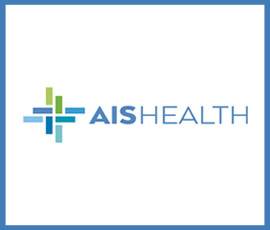 Dustin Thompson was quoted in the June 16, 2023 edition of Health Plan Weekly. 
On June 5, Amedisys, Inc. revealed that UnitedHealth Group's Optum subsidiary made a $3.26 billion unsolicited offer to purchase the home health provider, which had recently entered a merger agreement with home infusion provider Option Care Health, Inc. Experts say that the deal shows Optum's growing interest in adding home health care to its value-based care offerings, adding that it could generate notable operating efficiencies given Optum's existing home care assets.
In contrast with the debt- and stock-based Option Care deal, which valued Amedisys at $97.38 per share, the UnitedHealth offer valued Amedisys at $100 per share and would compensate shareholders with cash. Amedisys' 'board said in a press release that negotiations with UnitedHealth are ongoing, but that "the unsolicited proposal received from Optum could reasonably be expected to result in an 'Amedisys Superior Proposal' as defined in Amedisys' merger agreement with Option Care Health."
For UnitedHealth, the deal is the second multibillion-dollar bid for a home care provider in as many years: The integrated health insurance and care delivery giant in February closed a $6 billion deal to acquire home care provider LHC Group.
WALL STREET FAVORS TRANSACTION
Wall Street analysts were bullish on the deal. Raymond James analyst John Ransom rated UnitedHealth a "strong buy" in a June 5 note to investors. Meanwhile, Wells Fargo analyst Stephen Baxter wrote in a June 5 note that the deal "could provide a strong runway for growth going forward," pointing out that "acquisitions have been a key part of Optum's growth over the past 15-20 years." The deal "highlights the importance of home-based care services for MCOs," Baxter added, especially since "Medicare Advantage market leaders [UnitedHealth], [Humana Inc.], and CVS [Health Corp.] have been increasingly focused on growing home-care capabilities."
Dustin Thompson, director at Provident Healthcare Partners, says that although UnitedHealth's $100 per share offer is "a 25% premium on what the stock previously traded at prior to the announcement," he points out that the firm may be getting some value.
"The stock traded around the offer price in February 2023, and has been materially greater in the past year when it was trading over $130 per share in July 2022," Thompson tells AIS Health, a division of MMIT.
CVS closed its $8 billion purchase of Signify Health Inc. in March, and Humana Inc. folded the former Kindred at Home into its CenterWell division in 2021 after completing a deal worth more than $5 billion. Home health has attracted investment attention from private equity firms as well.
Mertz Taggart, a consulting firm that sets up exits for owners of home care, hospice and mental health providers looking to sell to large investors, found in April that 43 home health transactions took place in 2022, following 69 transactions in 2021 and 58 in 2020. However, only three transactions happened in the first quarter of this year. Mertz Taggart attributed the slowing rate of deals to the increased cost of lending and "anticipated [Medicare] payment rate cuts for 2023 from CMS."
UNITEDHEALTH TARGETS BUNDLED, VALUE-BASED PACTS
UnitedHealth "continues to expand its health care delivery portfolio horizontally, and increasingly vertically," Joe Paduda, principal of Health Strategy Associates LLC, tells AIS Health. Even though Amedisys' market share is "in the single digits" — Raymond James estimates that Amedisys' share of national home health volume in 2021 was 3.3%, while it owned 2.9% of home health agencies that year — "its geographic coverage is quite broad and the range of services is as well," Paduda adds.
"The payers are extremely interested in home-based labor, and Amedisys provided Optum with another pure play acquisition to help them control the home health business," Thompson says. "Both LHC and Amedisys were the largest independent home health agencies" at the time UnitedHealth presented offers. "This is an extremely fragmented market, and with the size of Optum, they are looking to focus on acquisitions that can have a meaningful impact on their business."
"Thinking long term," Paduda adds, "UnitedHealth may well be positioning itself to take over more services that are traditionally delivered by hospitals. Adding Amedisys also adds more types of care delivery, thereby strengthening UnitedHealth's ability to offer bundled care."
Indeed, Raymond James analyst Ransom, citing conversations with UnitedHealth executives, wrote in a June 5 note to investors that the possible deal's logic "is not to focus on today's home health P&L [profit and loss], which is weighed down by adverse mix shift and higher labor costs, but instead to focus on the growing role of home care in valued-based care, particularly at Optum Health. We think that this mindset includes not only the home health asset but also the struggling [Amedisys subsidiary] Contessa [hospital-at-home] asset."
"CMS's vision is for 100% of Medicare beneficiaries to be value-based by 2030, so we know the population is going to be transitioning to a value-based care model," Thompson says. "These acquisitions will provide a greater outlook into patient data as they transition through care which otherwise Optum would not have control over" if the firm didn't own Amedysis.
Antitrust regulators could hold up the deal. The Federal Trade Commission (FTC) caused delays in UnitedHealth's acquisition of LHC in 2022, when the agency requested additional information from UnitedHealth shortly before the deal's original closing date, but ultimately did not elect to challenge the deal in court. The Dept. of Justice filed an antitrust challenge to another notable UnitedHealth acquisition, the 2022 deal to acquire analytics company Change Healthcare, which closed in October of that year. A federal judge declined to block the transaction.
"We think that the deal will likely come under some regulatory scrutiny given the current landscape of the FTC/DOJ [Dept. of Justice]," Ransom wrote, citing the Biden administration's antitrust policies, which are more robust than recent administrations, "and think that local market share dynamics will be the key regulatory focus that could lead to some forced divestitures, which would obviously be immaterial to AMED but will likely drag the deal timing out, as, once again, the FTC fights (and probably loses)."
"Based on their prior experience, it would lead me to believe that Optum has a high degree of confidence there would not be any issues with this acquisition," Thompson adds.
Contact Paduda at jpaduda@healthstrategyassoc.com and Thompson at dthompson@providenthp.com.
About AIS Health
AIS Health is a publishing and information company that has served the health care industry for more than 30 years. Our mission is to provide our readers with an actionable understanding of the business of health care and pharmaceuticals. AIS Health's in-depth writing covers the companies, people, catalysts and trends that create the richly textured contours of the health care and drug industry.  AIS Health maintains journalistic independence from its parent company, MMIT. AIS Health committed to integrity in reporting and bringing transparency to health industry data.  Visit AIS Health at https://aishealth.com/. External Link. Opens in new window.. External Link. Opens in new window..