The Evolving Primary Care Landscape – The Transition to Risk and the Value of a Covered Life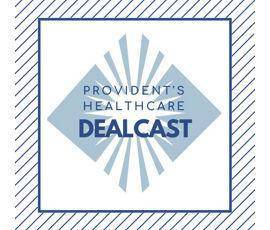 Primary care is arguably the most dynamic vertical across the healthcare industry. In this episode, Provident's Primary Care team led by Craig Sager and Dustin Thompson are joined by Jonah Broulette, a Principal at Milliman, one of the leading Medicare actuarial firms in the country. Their conversation unpacks the history of primary care and its current state of affairs; value based care, taking risk and why it matters; and closely examining valuations across the sector.
Listen wherever you get your podcasts, or on the clip below.