Diplomat and BioScrip Deals Illustrate Changing Industries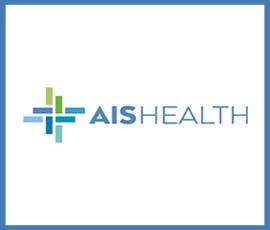 Provident's Michael Patton was quoted in a recent article from Radar on Specialty Pharmacy.
Diplomat and BioScrip Deals Illustrate Changing Industries
As independent specialty pharmacies and infusion providers continue to be squeezed by various market pressures, 2019 saw an end to two long-time industry presences. In August, BioScrip, Inc. and Option Care Enterprises, Inc. finalized a merger. And in December, Diplomat Pharmacy, Inc. said that it had agreed to be acquired by UnitedHealth Group unit OptumRx, putting an end to its struggles over the past couple of years.
On Dec. 9, Diplomat and OptumRx unveiled a deal by which OptumRx would acquire Diplomat's outstanding common stock for $4 per share — well under the $5.81 per share at which it was valued when the markets closed before that weekend. Diplomat's board unanimously approved the deal, through which OptumRx gains locations in all 50 states and Washington, D.C. The transaction is expected to close early this year.
Under the terms of the BioScrip-Option Care deal, publicly traded BioScrip issued new shares to Madison Dearborn Partners, LLC and Walgreens Boots Alliance, Inc., which are the Option Care shareholders, giving them 80% of BioScrip's stock, with BioScrip shareholders holding the remaining 20%. The new company, which is known as Option Care Health, is publicly traded (RSP 4/19, p. 1). BioScrip was formed in 2005 after the merger of Chronimed, Inc. and MIM Corp. (RSP 9/04, p. 1). More recently, it became focused on transforming into a pure-play infusion services firm, making the newly combined company the No. 2 infusion provider in the U.S.
Both BioScrip and Diplomat "had balance sheets with large amounts of debt," observes Pat Clifford, managing director at The Braff Group. That "may be a signal that with low margins in the space, the capital structure becomes more important.
Deals Show Importance of Scale
"While these two transactions are fundamentally very different from one another, both deals are case studies on the importance of scale in a value-based care environment," say Bill Bolding, senior analyst at Provident Healthcare Partners, and Michael Patton, managing director at Provident. "The BioScrip/Option Care deal brought together two leading home infusion companies to capture 20%-25% U.S. market share in an otherwise highly fragmented market. 'Horizontal' deals like this in provider-based businesses are often based on the premise that size and scale will help in mitigating future reimbursement risk. When a company consolidates 25% of a market, the staying power with payers that comes from that minimizes the probability of dramatic or unilateral rate cuts, a significant barrier to long-term strategy for health care services businesses.
"On the other hand," they continue, "Diplomat's exit to Optum is a case study of a business that didn't reach the critical scale it needed to succeed independently on the PBM side, ultimately leading to its sale to Optum at a suppressed valuation. This strategy of vertical alignment between providers, PBMs and payers that Diplomat pursued has been effective for large players such as CVS and Optum but does not come without risks."
Bill Sullivan, principal consultant with Specialty Pharmacy Solutions LLC, notes that "Optum was once a relatively small specialty pharmacy prior to UnitedHealthcare's decision to sever its ties with its PBM-owned specialty pharmacy provider. It took several years to build the internal capacity to transition that much business," which included purchasing BriovaRx via the 2015 acquisition of its parent company, PBM Catamaran Corp. (RSP 4/15, p. 1), and the 2018 purchase of Avella Specialty Pharmacy (RSP 11/18, p. 4). While those deals created scale, they "left no other specialty pharmacy with very large scale available on the market, except for Diplomat. At that point in time, it was viewed by most that Diplomat might be out of reach. Given Diplomat's current financial condition, however, the acquisition was an easy — and 'relatively' inexpensive — decision for Optum/UnitedHealthcare."
Diplomat's Book of Business Is Expansive
In addition to all the sites of service OptumRx will gain, it also gets a large book of business "across virtually all leading therapeutic categories," Sullivan tells AIS Health. "More so, Diplomat has curried relationships with leading prescribers across the country who have looked to Diplomat as a preferred alternative to the 'big box' specialty pharmacies. Diplomat's franchise in oncology alone is massive. But, one can now say that Diplomat, too, is a 'big box' provider, and that will present some challenges to retain patients. Diplomat also has a number of prized limited-distribution contracts that may now accrue to Optum. 2019 FDA approvals of specialty drugs that are limited-distribution drugs outpaced open-access specialty therapies by almost a 3:1 ratio."
"Despite its issues, Diplomat's legacy specialty and infusion business has been historically strong and will complement Optum's…infusion model," say Bolding and Patton.
As far as potential challenges in integrating Diplomat, "retention is the biggest concern," says Sullivan. "If Optum can provide a smooth transition, patients should be happy to stay. It is worth noting that Optum has retained the name and operational footprint of Avella presumably to help bolster customer loyalty and relationships (contracts?) with payers and manufacturers. Limited-distribution contracts may present other challenges. Specialty pharmacies have typically been retained in these deals, post-acquisition, as long as assurances can be made that any changes will be transparent to patients and prescribers. Manufacturers are sensitive to any 'boat rocking' in their limited-distribution programs. Another big question that remains is overcapacity. Optum built out its own national geographic footprint with the BriovaRx and Avella acquisitions. Diplomat has tremendous capacity with its 600,000-square-foot headquarters and regional pharmacies that overlap in many key metropolitan areas."
Going Public Can Pose Challenges
The same industry experts who supported Diplomat's going public also told AIS Health at the time that the company likely would face some challenges in that process.
"Companies that go public all go through a transformation. Before going public, any bumps in the road to earnings each quarter are private, and no one knows," said Sullivan. But after a company goes public, "missing a forecast by even a penny can tank a stock.…So, yes, the change can be profound especially with Wall Street analysts literally prowling the halls every week to 'check out their forecast' for their funds. Management starts to think in 90-day segments instead of one-, three- and five-year views."
"Diplomat will be saddled with new public company challenges, one of the most important being the responsibility of disclosure," said Stephen Cichy, founder and managing director at Monarch Specialty Group, LLC. "On a go-forward basis, probably even more than growth, there will be a huge value placed on the company by its shareholders on predictability. This may be especially tough for a company like Diplomat in today's specialty pharmacy market given the pricing pressures from plan sponsors, payers and pharmaceutical manufacturers that may adversely affect profitability."
Such comments seem especially prescient now.
Elan Rubinstein, Pharm.D., principal at EB Rubinstein Associates, points to Diplomat's Nov. 12 10-Q that identified problems not just for that company but also for independent specialty pharmacies:
(1) "Increased competitive pressures which are expected to drive reduced prescription volumes."
(2) "Less favorable drug mix."
(3) "Negative volume impacts connected to increasingly narrow or exclusive networks by large PBMs and health plans as well as less favorable drug mix due to payor formulary changes, brand versus generic mix and associated generic conversion rates."
(4) "Larger, vertically integrated competitors, as well as health plans that own specialty pharmacies, are increasingly implementing aggressive member channel management techniques."
(5) "Pressure on reimbursement rates from payors."
(6) "As reimbursement rates have decreased, this decrease has compressed our profit margin. We have continued to see reimbursement rates decrease in our payor contracts."
Sullivan says that "the specialty pharmacy market is undergoing radical transformation as evidenced by the two largest PBMs/specialty pharmacies merging with health plans: Cigna Corp./Express Scripts and CVS Health Corp./Aetna. That bellwether signals a new competitive dynamic. The Optum/Diplomat deal is further evidence of this axis shift. With the emergence of hospital health systems/integrated delivery networks opening their own specialty pharmacies at a breakneck pace, a vortex is forming that may eventually force the vast majority of all specialty scripts to its center."
"Reduction in the fortunes of the independents in the specialty pharmacy sector is particularly disturbing in that specialty pharmaceuticals will comprise about half of the prescription drug spend in 2020," asserts Rubinstein. "Put another way, even as the pie is getting rapidly larger, their fortunes are heading in the opposite direction."
Contact Bolding and Patton via Gina Casiello at gcasiello@providenthp.com, Rubinstein at elan.b.rubinstein@gmail.com and Sullivan at wsullivan@specialtyrxsolutions.com.
       by Angela Maas
About AIS Health
AIS Health is a publishing and information company that has served the health care industry for more than 30 years. Our mission is to provide our readers with an actionable understanding of the business of health care and pharmaceuticals. AIS Health's in-depth writing covers the companies, people, catalysts and trends that create the richly textured contours of the health care and drug industry.  AIS Health maintains journalistic independence from its parent company, MMIT. AIS Health committed to integrity in reporting and bringing transparency to health industry data.  Visit AIS Health at https://aishealth.com/.