Exclusive: DSOs' Rapid Growth Driving PE Investment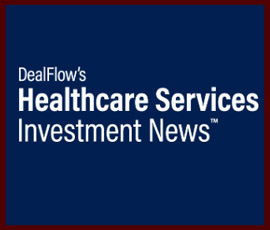 Dental Service Organizations (DSOs) have been growing rapidly in recent years, driven by changing demographics, advancements in technology and the increasing demand for dental services.
The DSO model has gained popularity due to its potential to improve the efficiency and profitability of dental practices while also improving patient care.
And because of this, it's worth exploring the potential growth for DSOs going forward and the factors that are involved.
Access the full article to read insights shared by AJ Shekar: Exclusive: DSOs' Rapid Growth Driving PE Investment
About DealFlow's Healthcare Services Investment News
DealFlow's Healthcare Services Investment News tracks news, trends and deals in the Healthcare Services market. For additional information, visit the website: https://healthcareservicesinvestmentnews.com/