Has Private Equity Reached a Plateau in Healthcare M&A Activity?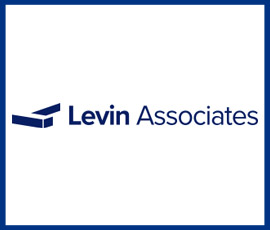 Private equity's share of healthcare M&A activity may have plateaued in 2022 as macroeconomic conditions are affecting PE's impact in the sector. According to the LevinPro HC database, a record 2,429 M&A deals were reported in 2022. PE accounted for 966 of the deals, representing 40% of the acquisitions. This was a rise from 39% in 2021 (866 of 2,240) and 32% in 2020 (429 of 1,344).
However, the upward trend in recent years may have peaked in 2022 as the most recent six-month periods show a declining PE trend in health care. There were 1,118 healthcare M&A deals posted in 2023 through June 30. PE accounted for 406 of those transactions, representing 36% of the total. PE produced 38% of the deals in the second half of 2022 (450 of 1,178) and 41% in the first half of 2022 (516 of 1,251).
Access the full article to see insights shared by AJ Shekar: Has Private Equity Reached a Plateau in Healthcare M&A Activity?
About Levin Associates
Since 1948, Irving Levin Associates has been providing Wall Street investors, senior care providers and health care executives with timely, accurate and reliable market intelligence. Whether it's the Healthcare M&A or Senior care industry, its award winning publications cover mergers and acquisitions, mortgage financing, private placements, IPOs and secondary offerings, as well as critical information on growth strategies and best practices for each industry.
Irving Levin Associates weekly and monthly reports include essential market intelligence for Healthcare M&A and Senior Care markets, news about the latest deals, quarterly and annual acquisition reports, webinars, conferences, expert blogs & interviews and more.