Healthcare Subsectors Drive Double-Digit M&A Decline in 2023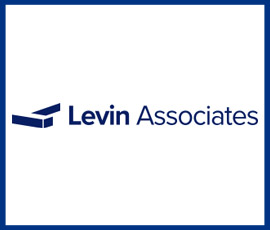 There is no shortage of subsectors contributing to the overall double-digit percentage decline in healthcare M&A activity in 2023. According to the LevinPro HC database, there have been 1,299 healthcare M&A deals this year through July 31. This represents an 12% drop compared with the 1,481 transactions recorded during the same period in 2022. The 2023 total represents a 5% increase from the 1,240 deals posted in 2021 through July 31.
Some of the subsectors that have contributed to the M&A activity decline this year include Contract Development Manufacturing Organizations (CDMO), healthcare staffing firms, infusion services companies, primary & value-based care firms, specialty pharmacy organizations and revenue cycle management companies.
The specialty pharmacy category has experienced a dramatic decline in M&A activity this year. There were 21 transactions in the subsector last year through July 31 compared to nine so far in 2023.
"There are overall increased costs associated with new drugs, which might be pushed higher due to inflation [impacting the complexity of trials, more regulatory hurdles, investment in technology] and the professional costs associated with all of those naturally increase, too," said Conor Duffey, vice president at Provident Healthcare Partners, a healthcare investment banking firm.
Access the full article to see insights shared by Conor, Scott Davis, Kevin McDermott and Craig Sager: Healthcare Subsectors Drive Double-Digit M&A Decline in 2023. External Link. Opens in new window.
About Levin Associates
Since 1948, Irving Levin Associates has been providing Wall Street investors, senior care providers and health care executives with timely, accurate and reliable market intelligence. Whether it's the Healthcare M&A or Senior care industry, its award winning publications cover mergers and acquisitions, mortgage financing, private placements, IPOs and secondary offerings, as well as critical information on growth strategies and best practices for each industry.
Irving Levin Associates weekly and monthly reports include essential market intelligence for Healthcare M&A and Senior Care markets, news about the latest deals, quarterly and annual acquisition reports, webinars, conferences, expert blogs & interviews and more.