Humana Will Buy One Primary Care Group — and Could Snap Up Another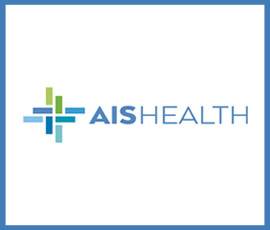 Humana Inc. will spend between $450 million and $550 million in debt and cash to gain full control of a group of primary care clinics that it launched with private equity firm Welsh, Carson, Anderson and Stowe (WCAS), and company executives said during the firm's recent investor day that Humana plans to double down on its existing primary care M&A strategy. Health care finance experts tell AIS Health, a division of MMIT, that insurers' spending spree on providers is only likely to accelerate, but that Humana is in pole position to benefit from deep investments in Medicare Advantage-focused primary care.
Health insurers have spent billions to acquire outpatient providers since the onset of the COVID-19 pandemic. Finance experts tell AIS Health that the spending spree has two sources of capital. Carriers are spending huge cash reserves taken in during the deepest parts of the pandemic, which saw utilization plummet as premium revenues increased. In addition, Wall Street is bullish on managed care: Lenders are lining up to offer generous terms to acquisition-hungry insurers, which have enjoyed strong stock performance since the start of the pandemic era.
And on Thursday, the Wall Street Journal reported that Humana "and other possible buyers" were "circling" Humana joint venture partner Cano Health Inc., causing the primary care provider's stock to jump 42% that day. Activist investors have taken positions in Cano recently, the Journal added, trying to force a sale and take advantage of the outpatient provider M&A frenzy. Bloomberg reported the same day that CVS Health Corp., which is also spending billions on provider M&A, is also interested in Cano.
HEALTH INSURERS HAVE PLENTY OF CASH
The Humana news is proof of "how much money these groups have in cash," Dustin Thompson, vice president at investment bank Provident Healthcare Partners, tells AIS Health.
The lending and spending sprees are likely to continue indefinitely, as experts believe that health insurers are well-positioned to withstand any macroeconomic shocks to the broader economy.
Humana has strong ties to WCAS, revealing earlier this year that it struck a $1.2 billion deal for a brand-new primary care clinic partnership with the private equity fund. This month's $450 million-plus deal is just the latest development in a previous joint venture, which staked $800 million between the two companies to develop 67 primary care clinics by early 2023. (Hg Capital Partners and WCAS share control of MMIT, the parent of AIS Health.)
As Humana CEO Bruce Broussard pointed out during the investor day, the firm is already "the largest provider of senior-focused primary care [and] the largest provider of home health services" in the U.S., and is pursuing "growth, momentum and emerging scale" in both categories.
Broussard said that the firm's CenterWell-branded care delivery subsidiaries are "poised to become increasingly important contributors to earnings growth," as CenterWell clinics are payer-agnostic and seek out new patients. Broussard also claimed that, when Humana rolls out primary care in a given market, margins for the local Humana health plan improve: "local market integration improves Humana's enterprise economics for an individual member with two to four times increase in profit pool potential when [the] member utilizes our entire suite of health care services."
Renee Buckingham, Humana's primary care lead, estimates that the MA primary care space is part of a "$700 billion total addressable market for senior value-based care." She also said that Humana has "ample room to expand our reach in this sizable market" and expects its "market footprint to cover approximately 20% of Medicare eligibles by 2025, up from an estimated 10% today, representing an addressable market of $150 billion."
Moreover, care delivery segments aren't subject to medical loss ratio (MLR) reimbursement requirements. That means that large, publicly traded insurers, which can no longer consolidate horizontally, see the highest potential growth in care provision.
Thompson adds that the deal and Humana's broader primary care moves are a play to take as big a share as possible of each Medicare reimbursement dollar they administrate.
The latest deal "goes to Humana's foresight in what is occurring, and their belief that there is a large opportunity here in controlling [the WCAS joint venture], and by controlling it outright, they're going to take advantage of that opportunity. There's been increased competition with other groups entering that space" — value-based MA primary care, Thompson says, naming UnitedHealth Group's Optum, CVS and Walgreens Boots Alliance Inc. The massive investments this year show that Humana "in reality probably didn't want to be left behind" the competition, he adds.
INSURERS CAN SECURE FAVORABLE BORROWING TERMS
Insurers are in a good position to borrow, Thompson adds, with many firms near their 52-week highs.
"They're so strong on their balance sheets. It provides them great creditworthiness, that if they don't even want to go to their balance sheet for any of these expansion opportunities, they are typically able to borrow money at very low interest rates that are much lower than what we're going to see from a private equity firm or other third parties," Thompson says. "A private equity firm now, with the increased interest rates, might be looking at money into the 7% to 8% range. Often, these high creditworthy
companies can get money at 3% or maybe 4%, just because all of these banks want to have their cash and their relationships with these groups."
Moody's rated Humana Baa3, the lowest investment-grade on its rating scale, as recently as August, which placed the MA-focused carrier squarely in the middle of its managed care peers. (CVS garnered Baa2, Centene Corp. Ba1, Cigna Corp. Baa1, Elevance Baa2, Molina Healthcare Inc. Ba3 and UnitedHealth Group A3.)
"Medicare Advantage is just the hottest spot in health care right now," says Michael Abrams, principal at Numerof & Associates. "It's not like they see something that nobody else sees — everybody is after Medicare Advantage because it's growing at such a rapid clip and shows no sign of stopping."
"Even a small piece of an expanding pie is a good place to be," Abrams adds. With the primary care moves, he says, Humana is "buying into a bigger piece than that. They have big plans and I think what they're doing makes a lot of sense."
Abrams says that, even though Humana fits firmly within the broader trend, they have set themselves apart from the other insurers snapping up primary care clinics. Humana, Abrams says, has decided to both build and buy primary care clinics to learn what works.
HUMANA HAS LEARNED HOW TO SUCCEED IN PRIMARY CARE
"There's a technology and a mindset that they're cultivating at Humana," Abrams says. "Humana has also put a lot of time into teaching themselves the whole business of starting up clinics and running them — not only the work that they're doing to build CenterWell with [WCAS], but also the other things that they've done" with partners like Cano, ChenMed, Oak Street Health and Iora Health.
"It sounds like [Humana] has substantially upped the learning curve, in terms of understanding what it takes to create these clinics and build the internal culture that it takes to make it work," Abrams says. "There's a big learning curve to get into the business of having and running clinics, and delivering care."
That's a big advantage over other multi-hyphenate firms that are muscling their way into primary care, Abrams adds: "These more retail oriented organizations like CVS, Amazon, and even Walmart — several of them have been clients of ours. I know for a fact that they're coming from a
transactional culture themselves, they're coming from a culture where the principal business has been the cash register….To start going to move from that mindset, to the one in which you have a relationship with a patient that is not just transactional, but something that it has a history and goes on into the future. Cultivating those relationships is very different, so they're dragging a certain amount of cultural baggage along with them."
By contrast, he adds, "an organization like Humana has put in the sweat equity, to understand what it takes to create a culture that can support something like clinics that they're getting into."
But other organizations seem intent on catching up — the Cano rumors are just the latest example. In a Thursday note to investors on the Cano rumors, Citi analyst Jason Cassorla wrote that "we believe there is strategic value in owning the high-touch, [value-based care]-centric Cano asset focused on the MA population, regardless of any outcome, including a deal or otherwise."
Contact Abrams via Victoria McAlister at Victoria.mcalister@pinkston.co, Cassorla at Jason.cassolra@investmentresearch.citi.com and Thompson via Gina Casiello at gcasiello@providenthp.com.
Written by Peter Johnson
About AIS Health
AIS Health is a publishing and information company that has served the health care industry for more than 30 years. Our mission is to provide our readers with an actionable understanding of the business of health care and pharmaceuticals. AIS Health's in-depth writing covers the companies, people, catalysts and trends that create the richly textured contours of the health care and drug industry.  AIS Health maintains journalistic independence from its parent company, MMIT. AIS Health committed to integrity in reporting and bringing transparency to health industry data.  Visit AIS Health at https://aishealth.com/. External Link. Opens in new window.. External Link. Opens in new window.. External Link. Opens in new window..