Mergers & Acquisitions: Assess benefits, drawbacks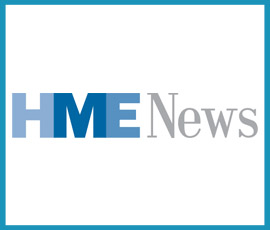 Q. Is pursuing an M&A transaction process the right decision for my organization? 
A. Typical motivations to begin an M&A process are to generate owner liquidity, mitigate personal financial risk, raise capital to fund growth initiatives (e.g., acquisitions, new service offerings, etc.), gain strategic resources and infrastructure capabilities, or take a step back from the business to retire or explore other ventures.
M&A processes can also create opportunities to partner with like-minded organizations, capitalize on potential revenue and cost synergies, and position your organization for continued success in the current (and future) market environment.
Access the full article on HME News: Mergers & Acquisitions: Assess benefits, drawbacks 
About HME News
HME News reports business news for the entire HME industry, including traditional HME dealers & suppliers, hospital- and pharmacy-owned HMEs, mass outlets, distributors and manufacturers. Editorial coverage focuses on industry news, mergers and acquisitions, governmental and regulatory impact on the HME industry, and industry trend coverage.
The HME News brand includes a monthly print publication and a full multi-channel array of digital offerings including a weekly newswire, monthly segment-focused emails and a website. The brand also produces the HME News Business Summit, the premier face-to-face educational event in the industry.
For more information, visit: https://www.hmenews.com/