Option Care Looks to Offer Broader Home-Based Care Model Through Amedisys Purchase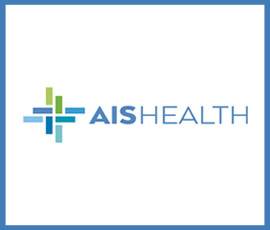 Provident's Jake Vesely was quoted in Radar on Specialty Pharmacy.
On May 3, Option Care Health, Inc., the largest independent provider of home and alternate site infusion services in the U.S., revealed that it was acquiring Amedisys, Inc., which provides home health, hospice and high-acuity care, for $3.6 billion. While opinions on the deal differed, one industry expert contends that the transaction offers multiple long-term benefits within the ever-evolving health care space, especially the home setting.
The deal comes less than a week after Option Care unveiled its wholly owned subsidiary Naven Health, Inc., a nationwide home infusion nursing network and platform employing more than 1,500 nurses and serving all 50 states.
"Together, Option Care Health and Amedisys will have a national clinical workforce of more than 16,500 professionals including but not limited to nursing professionals, pharmacists, pharmacy technicians, dieticians, physical, occupational, and speech therapists, social workers, and aides and 674 care centers across the U.S. committed to delivering high-quality alternate site care," said Option Care. "The combined company will have a scaled national platform empowered to move deeper into a value-based care model, serving communities across the country and helping to benefit patients and their families, providers, payers, and care teams." The new company will serve more than 720,000 patients annually and will have sites in 46 states.
The two companies were not strangers, having worked together previously to provide antibody infusion therapy for COVID-19 within long-term care facilities.
John C. Rademacher, president and CEO of Option Care, will continue in that role, as will Mike Shapiro, Option Care's chief financial officer. "Given the complementary nature of the businesses and extensive expertise within each organization, it is expected that the broader leadership team will comprise talent from both legacy organizations," said Option Care. "Upon closing, the combined company will have a 10 member Board of Directors, including seven directors from Option Care Health's Board and three directors from Amedisys' Board."
During a May 3 investor call to discuss the transaction, Rademacher said that Richard Ashworth, president and CEO of Amedisys, "will move into a special adviser role in support of the integration reporting to me."
Option Care says it expects the deal to close in the second half of the year.
During the investor call, Rademacher said that "the transaction is expected to result in a more diversified revenue base through improving the company's access to private payers and government managed health plans. On a combined basis for 2022, 65% of our revenue base was with commercial payers and 35% with government payers. This compares to Option Care Health's 12% government payer base on a standalone basis in 2022."
"Health system referral networks are increasingly looking for a single provider partner for home health infusion and hospice pathways and transitions," he explained. "Following the closing of the transaction, the combined company will be well positioned to serve as that single partner with its offering across the alternate site care spectrum. Our extensive experience with sophisticated biopharmaceutical products and manufacturers contributes to our ability to deliver effective care solutions. Together Amedisys and Option Care Health will be able to provide a broader care model, deeper clinical insights and a more robust platform to support decentralized clinical trials through post-launch support."
Opinions on Deal Vary
STAT reported that some skepticism about the transaction exists: Amedisys is "almost exclusively reliant on Medicare, which has been reducing payments to the home health sector. This year, Medicare started cutting payments around home therapies, and the agency likely will issue a proposed rule in June with more 'sizable rate cuts' for 2024, which makes the timing of this deal 'perplexing,' analysts at SVB Securities wrote Wednesday." The morning after the deal, Option Care's stock was down by more than 25%.
Others, however, have a different view of the deal.
"Despite the market's initial reaction to the news, the long-term benefits of the merger between Amedisys and Option Care Health are clear," asserts Jake Vesely, a vice president at Provident Healthcare Partners. "In the constantly evolving health care landscape, providers are striving to improve access to care and deliver high-quality services at a lower cost by capturing larger portions of the care continuum. This merger represents a significant step in creating a comprehensive home-based care setting for both companies, aligning with the growing patient preference to receive care in their own homes. By combining their expertise, Amedisys and Option Care Health can increase the availability of higher acuity infusion care in the home setting and better meet the needs of patients."
He tells AIS Health, a division of MMIT, that the transaction benefits Option Care because it "opens the door to a massive patient base that is currently being underserved with respect to home infusion service options. The total addressable population of individuals receiving infusions and in need of home health services is over $100 billion. The merger diversifies the companies' payer mix on a combined basis, leveraging Option Care's payer mix that is currently 88% commercial and Amedisys's payer mix that is currently 76% government payers."
As far as benefits to Amedisys, "for several years, Amedisys has prioritized providing higher acuity care to patients in their homes, as demonstrated by its acquisition of Contessa Health in 2021. This merger represents a logical progression in Amedisys's efforts to enhance its continuum of service offerings for patients," says Vesely. "In addition to expanding Amedisys's reach and capacity, the merger provides access to a larger pool of private payers and a robust referral network from health systems seeking a single provider for home-based care services."
Asked about potential challenges that Option Care may need to deal with, Vesely replies, "there continue to be labor challenges in the home-based care space with supply and demand imbalances and growing labor costs."
Option Care Has Grown Its Specialty Pharmacy Presence
Option Care was previously known as Walgreens Infusion Services before a 2015 name change. The company is majority owned by private-equity firm Madison Dearborn Partners and minority owned by Walgreens Boots Alliance, Inc. subsidiary Walgreen Co. In March, Walgreens reported that it had sold 15.5 million shares of Option Care, reducing its share from about 14% to approximately 6%.
The Amedisys deal continues Option Care's acquisitive practices, in particular deals with specialty pharmacy components.
In 2019, the company merged with specialty infusion services firm BioScrip, Inc., making the newly combined company the No. 2 home/alternate site infusion provider in the U.S. Then in 2021, Option Care acquired Infinity Infusion Nursing LLC, a home infusion services provider focused on acute, chronic and rare disorders through a national network of specialty nurses. And in 2022, the firm purchased Specialty Pharmacy Nursing Network Inc. (SPNN), a provider of specialty nursing resources across a range of health care providers. Option Care used the latter two companies as the basis of Naven Health.
"Demand has risen significantly for these expert clinicians given the recent proliferation of therapies for rare, chronic, and orphan disorders," wrote longtime specialty pharmacy expert Bill Sullivan at the time of the SPNN deal. "SPNN's professional staff also provides specialty pharmacy therapy education/clinical instruction, clinical call support, and patient outcome reporting.
"The last item, patient outcome reporting, has become one of the more valuable services….. especially to pharmaceutical manufacturers," he continued. "With the growth of value based/outcomes contracting, clinically reliable data has become a critical commodity."
Contact Vesely through Gina Casiello at gcasiello@providenthp.com.
By Angela Maas
About AIS Health
AIS Health is a publishing and information company that has served the health care industry for more than 30 years. Our mission is to provide our readers with an actionable understanding of the business of health care and pharmaceuticals. AIS Health's in-depth writing covers the companies, people, catalysts and trends that create the richly textured contours of the health care and drug industry.  AIS Health maintains journalistic independence from its parent company, MMIT. AIS Health committed to integrity in reporting and bringing transparency to health industry data.  Visit AIS Health at https://aishealth.com/. External Link. Opens in new window..