Overview of the Quality of Earnings Process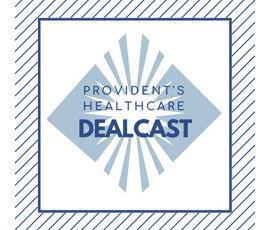 Quality of Earnings is a process that is integrally involved in every one of the transactions run by Provident. In this episode, Provident Healthcare Partners' Scott Davis and Dustin Thompson are joined by Aaron Cohen of Citrin Cooperman, an accounting firm that provides transaction advisory services, to provide an overview of the key components of a Quality of Earnings.
Download the episode on iTunes.
Listen to the episode on Spotify.
Listen to the episode on YouTube.
New episodes are released on a quarterly basis, make sure you subscribe so you do not miss future episodes.